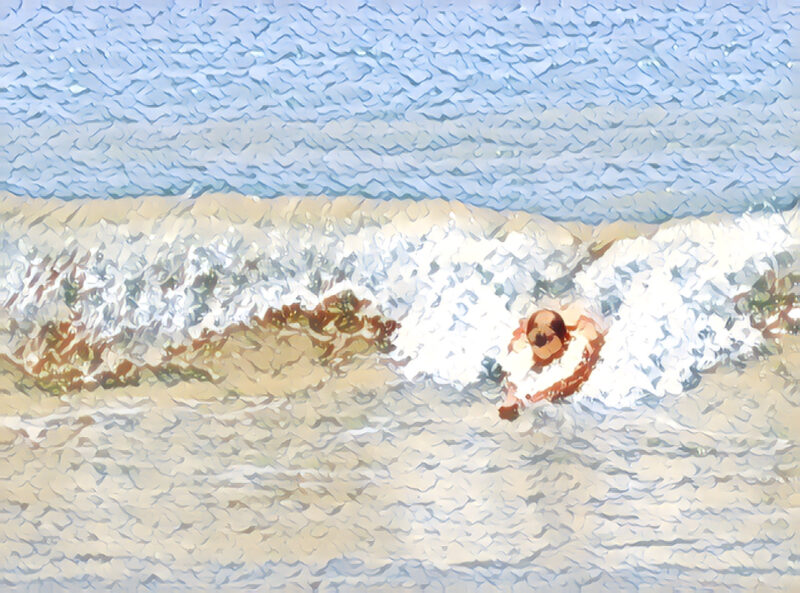 "So, doctor, how do I keep my head up?  It's all been so hard for so long!"
This is a pressing, common question I've been asked lately as we enter year two of this crisis.  As caregivers, we can guide our patients to maximize their own mindful self-care as they surf this long, difficult wave.
And, of course, we're on the same wave, and not always self-aware about the impact of our own stress, in terms of burnout and compassion fatigue.  It's easy for us to drop the self out of the equation in our work, rather than modeling mindful self-care by our own actions.
I've distilled the various to keep that task in front of mind into a brief set of questions to regularly ask ourselves, caregivers and receivers alike, in this difficult moment.  I organize these four questions in a holistic way:
This "4-step," mindful check-in routine need not be a trial.  Some of my patients commit a couple of bullet points to each in a daily journal.  Others include it as  a routine part of their check-in with me at our virtual therapy appointment.
The additional value-add here is that regularly tuning in to body, heart, head, and beyond cultivates mindfulness, our trainable capacity for self-awareness.  It's a benefit that we can carry with us, long after this endless wave finally comes to shore.